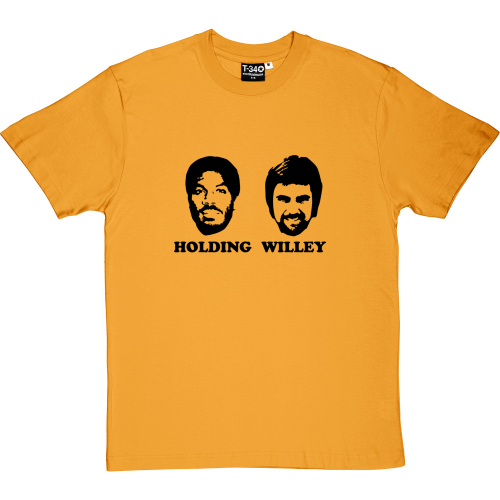 Holding and Willey t-shirt
£25.99
The price is for UK and Overseas price will be higher. For Overseas prices click
here
Europe
£0.00
Rest of the World
£0.00
THE BOWLER'S HOLDING, THE BATSMAN'S WILLEY...
One of the most iconic lines in cricket's history is brought to life in this fun t-shirt.
It was poor old Johnners who mistakenly coined one of the most oft-repeated lines from the Test Match Special commentary box when West Indies paceman Michael Holding steamed in to bowl at England's Peter Willey.
An uncharacteristic misstep from Johnston, but one we're certainly glad of.
Every t-shirt is a a high-quality 190gsm garment available with a yellow base colour and in various sizes. Right now they go up to XL men's, but we hope to add more styles soon...
And note that
all UK shipping is absolutely free!
(
We aim to dispatch within 3-5 working days as each t-shirt is printed to order, and then ship via Royal Mail 48)