SUBSCRIBE TO THE CRICKETER MAGAZINE
The Cricketer is the world's best-selling cricket magazine, while our digital team delivers award-winning content 365 days a year. Subscribe from just £3.99 a month!
Print subscription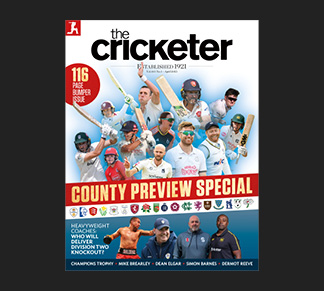 £52.49
• Exclusives from the sport's leading writers
• 12 issues delivered to your door
• Save 27% on cover price
Digital-only subscription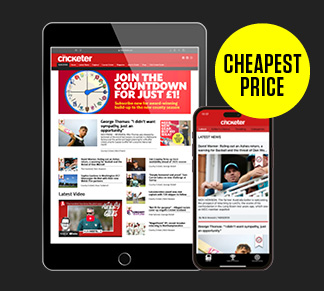 From £3.99
• Exclusive, award-winning online coverage
• 24/7 news, insight and opinion at your fingertips
• Bonus FREE e-edition of The Cricketer magazine
Note that these subscriptions relate only to The Cricketer magazine, not to the Member-Only articles available on https://thecricketer.com and Cricketer App. To access our daily serving of award-winning online cricket coverage, click here to learn more about our Online Membership.
What you'll find in every issue