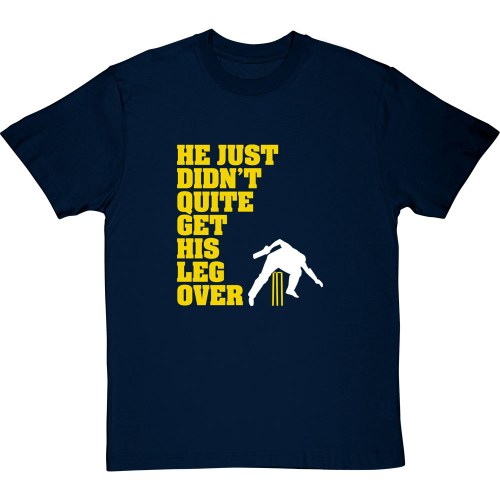 The price is for UK and Overseas price will be higher. For Overseas prices click
here
Europe
£0.00
Rest of the World
£0.00
"He just didn't quite get his legover"
One of the most famous lines of Test Match Special commentary courtesy of Jonathan Agnew. Cue fits of giggles from Brian 'Johnners' Johnston. Unforgettable! A fantastic gift for lovers of the greatest summer sport, this t-shirt has been designed exclusively for The Cricketer.
You won't find it anywhere else. Every t-shirt is a high-quality 190gsm garment and is available in sizes from small to XXL.
And note that all UK shipping is absolutely free! (
We aim to dispatch within 3-5 working days as each t-shirt is printed to order, and then ship via Royal Mail 48)