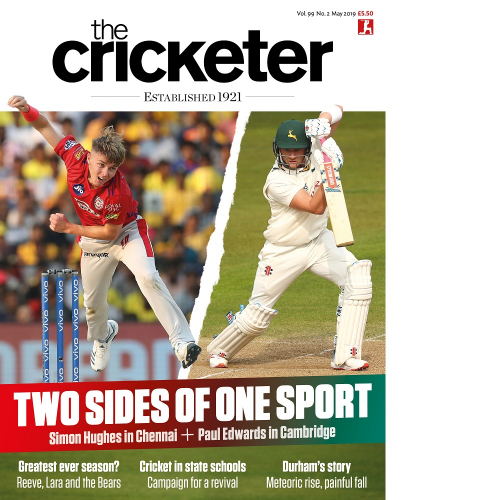 The Cricketer May 2019
Issue 1905
£6.50
The price is for UK and Overseas price will be higher. For Overseas prices click
here
Europe
£8.50
Rest of the World
£9.50
Simon Hughes on how the IPL has evolved into a highly competitive celebration of cricket.

Pat Murphy recalls Warwickshire's amazing 1994 campaign – was it the Greatest Season?

Stuart Rayner chronicles the rise and fall of Durham CCC – an extraordinary, rollercoaster tale.

Morne Morkel explains the differences between life at Surrey and other counties, and discusses South Africa's World Cup
prospects.

Ted Dexter is the favourite cricketer of Paul Weaver.