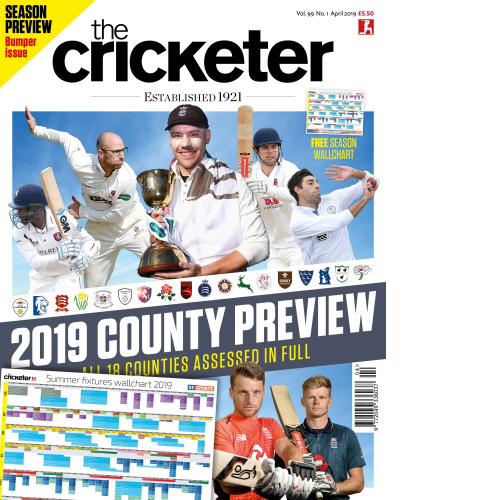 The Cricketer April 2019 + WALLCHART
Issue 1904
£6.50
The price is for UK and Overseas price will be higher. For Overseas prices click
here
Europe
£8.50
Rest of the World
£9.50
- The biggest, most comprehensive county season preview in the game.
- Our famous, colour-coded wallchart, displaying every domestic and international fixture.
- Two pages on each of the 18 first-class counties, with prospects, squads, stats and fixtures.
- Exclusive Jos Buttler interview by Simon Hughes.
- Launch of our 2019 campaigns investigating decline of secondary school and recreational cricket.
- Bob Taylor by Simon Barnes in My Favourite Cricketer.