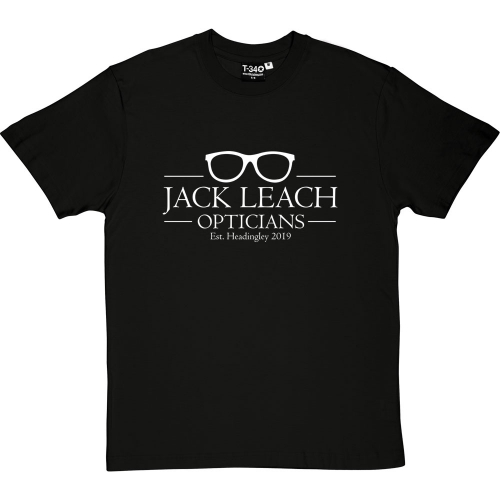 Jack Leach Opticians t-shirt
£25.99
The price is for UK and Overseas price will be higher. For Overseas prices click
here
Europe
£0.00
Rest of the World
£0.00
PAY HOMAGE TO THE GREATEST 1* OF ALL TIME

Jack Leach: cult hero. For his left-arm spin down at Somerset, for his 92 as a nightwatchman at Lord's against Ireland, for his epic 1* in the Ashes Test at Headingley.... and for his spectacles. Which he religiously cleaned after practically every ball of that seventeen-ball, sixty minute, one not out.

Every t-shirt is a a high-quality 190gsm garment available with a black base colour and in various sizes. Right now they go up to XL men's, but we hope to add more styles soon...

And note that all UK shipping is absolutely free!