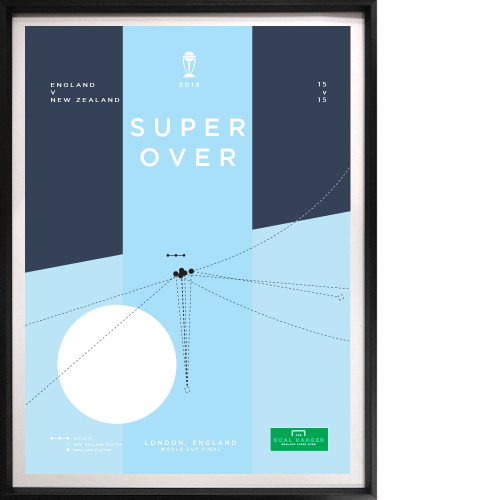 England Super Over '19 Print
£11.99
The price is for UK and Overseas price will be higher. For Overseas prices click
here
Europe
£0.00
Rest of the World
£0.00
The Goal Hanger maps out famous sporting moments as infographic art prints. All of the data about each moment is built into the design. From a distance they may look like abstract art but in reality, the designs map out your favourite cricket moments. Hang your favourite cricket moment on the wall and reminisce.
This print representing representing England's Super Over at the end of the thrilling 2019 World Cup Final is available for UK delivery only, and you can choose between A4, A3 and A2 print sizes.
A4 and A3 prints are also available to buy framed - these carry a delivery fee of £5.59 per print.